Tina Nelson
Broker-Associate, Realtor®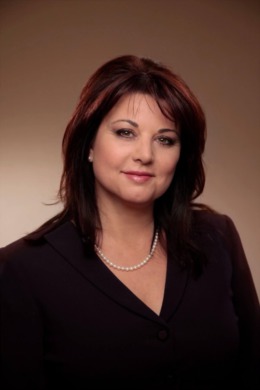 Tina Nelson is returning to the Real Estate profession after a leave to raise a family. She has been a licensed Real Estate Broker since completing her education at Cal State Fresno in 1991 with a B.S. in Finance with a emphasis in Real Estate and Land Economics.

Born and raised in Paso Robles, she hails from a local family that settled here in the 1880's. Her great great grandfather sold real estate in Paso Robles before the turn of the century and her father has been selling Paso Robles real estate for over 50 years.

Tina's recent experience includes developing industrial and commercial real estate to accommodate a local aircraft parts company needs and a residence for her family.

When she is not busy pursuing real estate on the ground, she is checking it out from the air. A licensed pilot since her teens with commercial, multi engine and instrument ratings, she enjoys sharing her passion for aviation with others displaying historical airplanes at antique airplane fly-in's and air shows.

Anyone who knows Tina will tell you she is a "home body" loving interior design and the personal expression that takes place at the location where individuals spend the majority of their lives.
She looks forward to future opportunities to assist others to find just the right property to suit their needs.